Protect and Grow
Your Wealth
Our proven solutions help you preserve your wealth
for generations to come.
Securing a Steadfast Financial Future for You and Your Family
One of the most reliable ways to help protect and build your wealth is by investing in high-quality assets. Our leading team of investment experts craft tailor-made financial plans for clients and their families.
We take culture, religion and lifestyles into account when providing clients with hassle-free, 360-degree service. Your financial goals are our priority.
Our experienced team of advisors can reduce the risk of investment blind spots dramatically. We leave no stone unturned to secure the best options for our clients. We'll take care of the day-to-day management of your wealth so you can relax and focus on enjoying your spare time.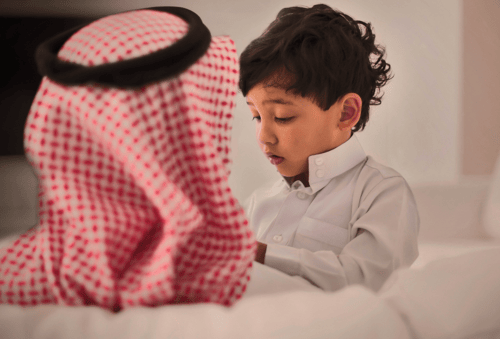 Tailor-Made Investment Solutions
Conventional
Shariah compliant
We build your portfolio using the finest assets from private equity to real estate, technology to healthcare. Learn more about Our Solutions
Most of our solutions can be customized to include Shariah-compliant investments only. Learn more about Our Solutions
Not sure which solution suits you best? Let us help you choose.
Limitless Investment Opportunities
With our deep-rooted local expertise, and global reach, the investment opportunities for our clients are truly limitless.
Leveraging our international diversification capabilities and superior management selection, we bring together the most compelling investments from the public and private markets. To capture long-term growth, we favour the endowment approach to investing.
What Could Your Investment Wealth Be?
Select initial investment (in USD) to see power of compounding returns in long-term investments
Your Return Within 20 Years Could Be
$
5

million

This is an illustrative example. Investment returns are not guaranteed.
Invest with Peace of Mind
With the help of our financial advisors, you can now invest with peace of mind
Talk to our Financial Advisors
Help us understand your needs and goals to select the right investment opportunities for you
Start Investing
We build a bespoke diversified portfolio to suit your risk appetite and your financial goals
Grow Your Financial Knowledge
Read articles and whitepapers to help you understand
investments and financial planning.
Discover the latest market insights and trends from The Family Office.
Talk To Our Financial Experts
Get Started On Your Customized Investment Strategy
Request A Call At Your Convenience
A meeting has been scheduled for at .
You shall receive a confirmation email with a link to the meeting on Microsoft Teams. To reschedule, kindly change the date and time in the calendar invite.
Your Appointment Has Been Cancelled.
Frequently Asked
Questions
Wealth management is a strategic process which seeks to preserve or grow wealth. Often this involves investing in the public or private markets.
The value of your wealth can be shielded from inflation and currency depreciation with a favourable tax treatment that may save you even more money.
Seventy percent of high-net worth families lose their fortune by the second generation, and 90% by the third. Reasons for this vary from wealth being spread to too many heirs to concentrated investment portfolios.
This can be avoided with expert family wealth investment. We have decades of experience and expertise in creating long-lasting financial legacies for families.
We have decades of experience in selecting the right assets for clients who seek Shariah-compliant investments. We assess each asset for its conformity with Islamic principles and seek the endorsement of a qualified Shariah scholar before we consider it for their portfolios. When you decide to entrust us with your wealth, and the wealth of your family, your financial plan is built from scratch around you and your ethics. We ensure that you have an expertly crafted, well-diversified portfolio and we'll continue to monitor it in line with your wishes, for generations to come.